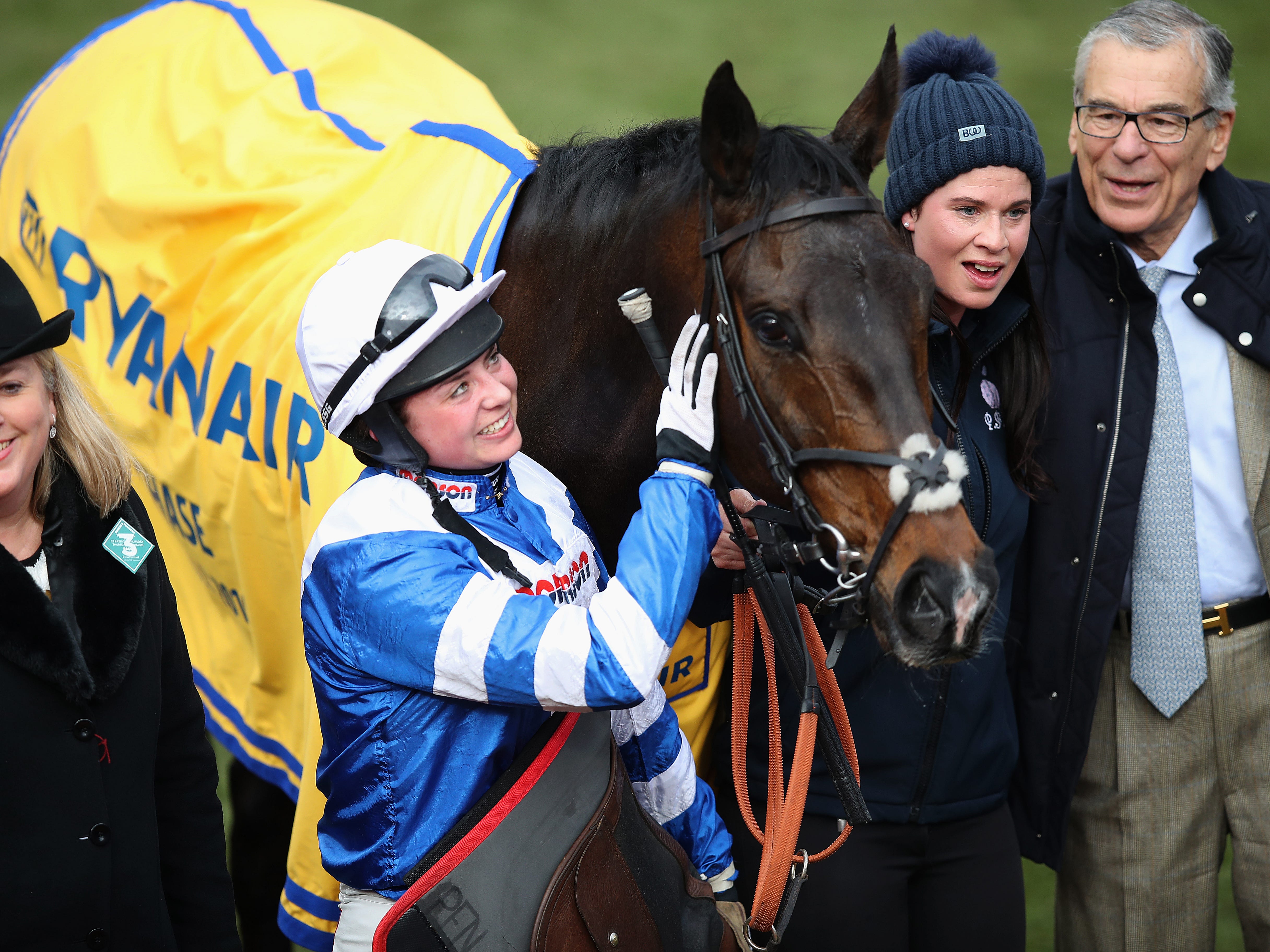 Bryony Frost's joy was evident for all to see as she returned a Grade One winner aboard Frodon in Thursday's Ryanair Chase at the Festival.
Following a torrid couple of months for the sport, with equine flu, violence on racetracks and a recent trainer boycott on the Flat, Frost's victory was a landmark affair to put racing on the backpages for all the right reasons.
In typically gutsy style, Frodon attempted to make every yard and when the chips were down, he found generously for Frost to edge past runner-up Aso and make his rider the first female to win a Grade One race over jumps at the showpiece meeting.
The occasion was certainly not lost on an emotional Frost, who said: "Frodon has got his day. He is Pegasus, he has wings, and he is the most incredible battler.
"He travelled and by God he jumps. When he got overtaken two out, most horses would quit, but he grabbed me by the hands and said, 'don't you dare give up, don't you dare not send me into the last, I want this more than you, now come on!'.
"He is the perfection of determination. Look at what he has done there and tell me he does not love racing. He is unbelievable.
"The dream he has just made come true for me is just incredible. He deserves every single pat, carrot and Polo. This is his day."
Frost, 23, paid tribute to Frodon's determination and an "incredible" win.
She added: "What can I say about that. Honestly, out there we were just in sync.
"Literally our heartbeats were probably together, and every time I needed him to come up a bit longer and take a bit more of a chance with a fence, just to keep him there for me, just to give him those moments and have those few breathers he was brave.
"We had to be brave. Every time he's won, he's won by being the bravest.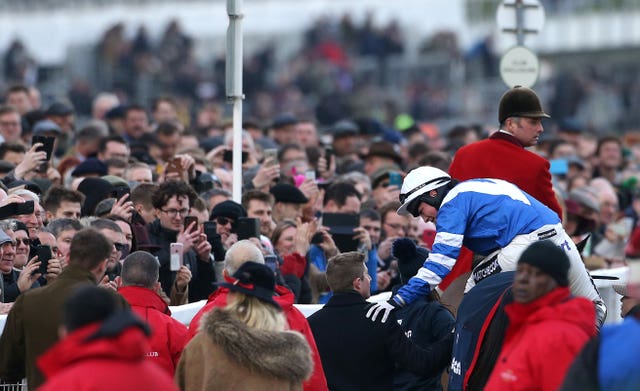 "He grabs a hold and he tells you to give it to him. Down to the last we were beat. Two out he was headed and that horse (Aso) was going better than us for a minute, but he would not believe it.
"He would not lie down. It's a lesson for us. Sometimes you might go down, but you've got to get up and get going again, and at the last he was just magic.
"Then when he got to the front he did his usual and just looked up at the crowd and made sure he took it in. Just like I did.
"It was just incredible. I can't explain how much I love that horse."